Boston Children's Nurse runs Boston for Team CCG!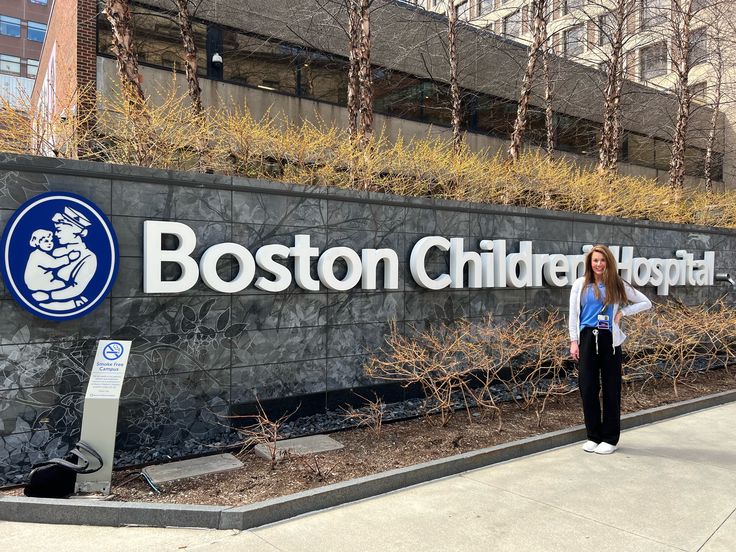 Ciara McManus is a Pediatric Nurse Practitioner at Boston Children's Hospital.
She was inspired to run the marathon on the Corey C. Griffin Foundation team because of the
Foundation's support of programs and services that benefit her patients and their
families. Ciara was slated to run the Boston Marathon in 2020 for Team CCG. After
training and fundraising, the 2020 event was ultimately cancelled due to the pandemic.
She's back in 2022 to finish what she started!
You planned on running the Boston Marathon for the Corey C. Griffin Foundation
in 2020 before it was called off. How determined were you to join the team again
and to cross the finish line?
After spending over three months training for my first Boston Marathon and fundraising
for CCG, I felt so defeated and discouraged to have to give up on a goal I worked so
hard to achieve. This challenging year helped me gain a new perspective on life that
allowed me to internalize any obstacle or stressor and use it as fuel or motivation to
overcome anything life throws at me. I knew that this global pandemic would not stop
me from achieving my life goal of running the Boston Marathon, and I am a stronger
person today because of that experience.
You're a Pediatric Nurse Practitioner at Boston Children's Hospital. Are your
patients and co-workers getting excited about your upcoming marathon run?
As a Pediatric Nurse Practitioner in the Cardiology Unit at BCH, I am surrounded by the
most supportive and encouraging co-workers, patients and families who always lift each
other up. Being able to care for patients throughout the course of their lives as they
battle chronic cardiac diseases allows me to create deeper relationships with them and
their families. I know many of my patients will be watching along the marathon course.
Seeing their faces will inspire me to keep battling just as they have the astounding
strength and resilience to battle their own chronic health conditions.
What are some of the challenges and rewards of training for a marathon?
The biggest challenge of training for a marathon is the mental component required to
foster a completely new sense of discipline and regimen that consumes your life for 4-5
months. I believe that anyone can accomplish a physical goal such as running a race,
but the mental toughness is what separates the few that will actually be able to reach
that goal. I personally motivated myself by celebrating the small victories and short-term
goals of finishing each long run every weekend, which is in itself rewarding and
satisfying.
How long have you been a runner, and what do you like about running?
I ran my first Half Marathon at age 20, which at the time felt nearly impossible to
achieve because I had no idea how to properly train or prepare for a race. Now having
run 10 Half Marathons in 10 years, I not only have fostered a love and addiction for
running but also feel motivated to continue to set new goals with running. I have always
been involved in fitness as both a hobby and career, as I started working as a personal
trainer in college and am now an Equinox Group Fitness instructor. Running is not only
a great way to stay in shape, but it has always been the best way to clear my mind,
explore a new city, or fuel my day with an endorphin high.
Charity runners fundraise for their cause. You've done a great job with this. What
are some of your secrets to success?
One of the best parts of living in Boston is the way that people show up to support a
cause that is important to our city and community. The Boston Marathon is one of the
biggest, most fun and exciting events of the year, which is why people are so willing to
support a friend's goal of being a part of this race. The best part of fundraising is being
able to plan fun events and parties that bring friends and loved ones together to raise
money for an important cause while fostering a community and friendship with people
who care about you. When people donate to your charity team, there is no greater
inspiration to accomplish your fundraising goal and cross that finish line because you
know how many people are supporting you throughout the whole process.